Jenn Wasserman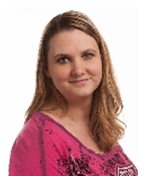 Congratulations to our first Spotlight Member of 2020 -- Jenn Wasserman.
Jenn is an enthusiastic and successful member of the BNI Select chapter in Shreveport, LA. She currently serves as Vice President of her chapter and has fulfilled the roles of Chapter Ambassador and Director Consultant.
Jenn Brooke Photography, specializes in photography for businesses in need of new or updated marketing images and high school senior portrait sessions. She is known for her fast turn around time and ability to capture images the first time without re-shoots.
To congratulate Jenn and learn more about Jenn Brooke Photography and her success in BNI Select, visit her BNI member profile, HERE.

BNI Bayou Bengal Money Makers
Congratulations to our January Spotlight Chapter -- BNI Bayou Bengal Money Makers.

The BNI Bayou Bengal Money Makers is a new chapter in Baton Rouge, LA. The chapter recently hosted its official Kickoff, 19 members strong!
According to Zetella Gooch, BNI Director Consultant, "The Bayou Bengal Money Makers chapter is off to a strong start because they have trusted and followed BNI's proven steps and strategy for building a successful chapter. There is a genuine camaraderie among members, and their hard, steady work has paid off," added Zetella.
With the leadership of President Jared Moore, Vice President Joey Wilks, and Secretary/Treasurer Lauren Fournier, the BNI Bayou Bengal Money Makers chapter is poised for growth.
BNI Bayou Bengal Money Makers meet each Tuesday at 8:15 a.m. at the legendary Ruffino's Italian Restaurant on Highland Road in Baton Rouge. Visit the chapter website, HERE.