Christopher Faust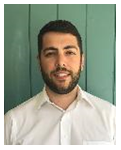 Congratulations to our Spotlight Member Christpher Faust of the New Orleans Phoenix BNI Chapter.
Christopher is an active and engaged member of his chapter and, as a member of the N.O. Phoenix membership committee, he understands the importance of bringing new referral partners and members to BNI.
He leads his chapter in Thank You For Closed Business with $96,630 over the last six months.Christopher also serves as Ambassador to the New Orleans Crescent City Business Partners chapter.
Click here to find out more or contact Christopher.

Refer de Lis - Lafayette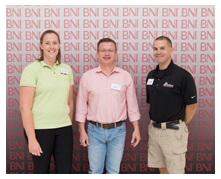 Congratulations to our November Spotlight Chapter is a one of BNI Louisiana's newest chapters - Refer de Lis of Lafayette!

Refer de Lis chose their name to resemble the iconic South Louisiana symbol the Fleur de Lis, a representation of the Lafayette area's hospitality. Refer de Lis prides themselves on the foundation they set with the core members that began the journey to chartering. They took hold of the process utilizing the core values and immediately implemented the philosophy of Givers Gain.
The core group began forming relationships from the very beginning, helping each other seek out new members that would help grow each other's business," said Maria Pitre, Chapter Area Director Consultant. "In no time, Refer de Lis got to charter status and hit the ground running. After a very successful Launch Visitors Day, the chapter has experienced steady growth. They continue to build relationships that are crucial to the chapter's continued success," Pitre added.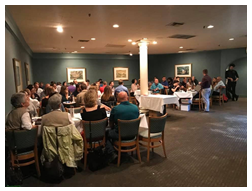 With the leadership of President Rob Stewart,
Vice President Kimberly Fudge, and
Secretary/Treasurer Paul Sebatier (pictured above), the Refer de Lis chapter has 21 members. In their first few months, they have already passed $81,891 in new business!
Refer de Lis of Lafayette meets each Wednesday at 11:30 a.m. at Don's Seafood Downtown, 301 E. Vermilion Street in Lafayette. Visit the Refer de Lis chapter website, HERE.